The challenge with Abbott was not only to design a lead retention tool, but also to determine the scope of the application and the potential for adoption. To this end, two rounds of stakeholder interviews were conducted, resulting in the creation of use cases.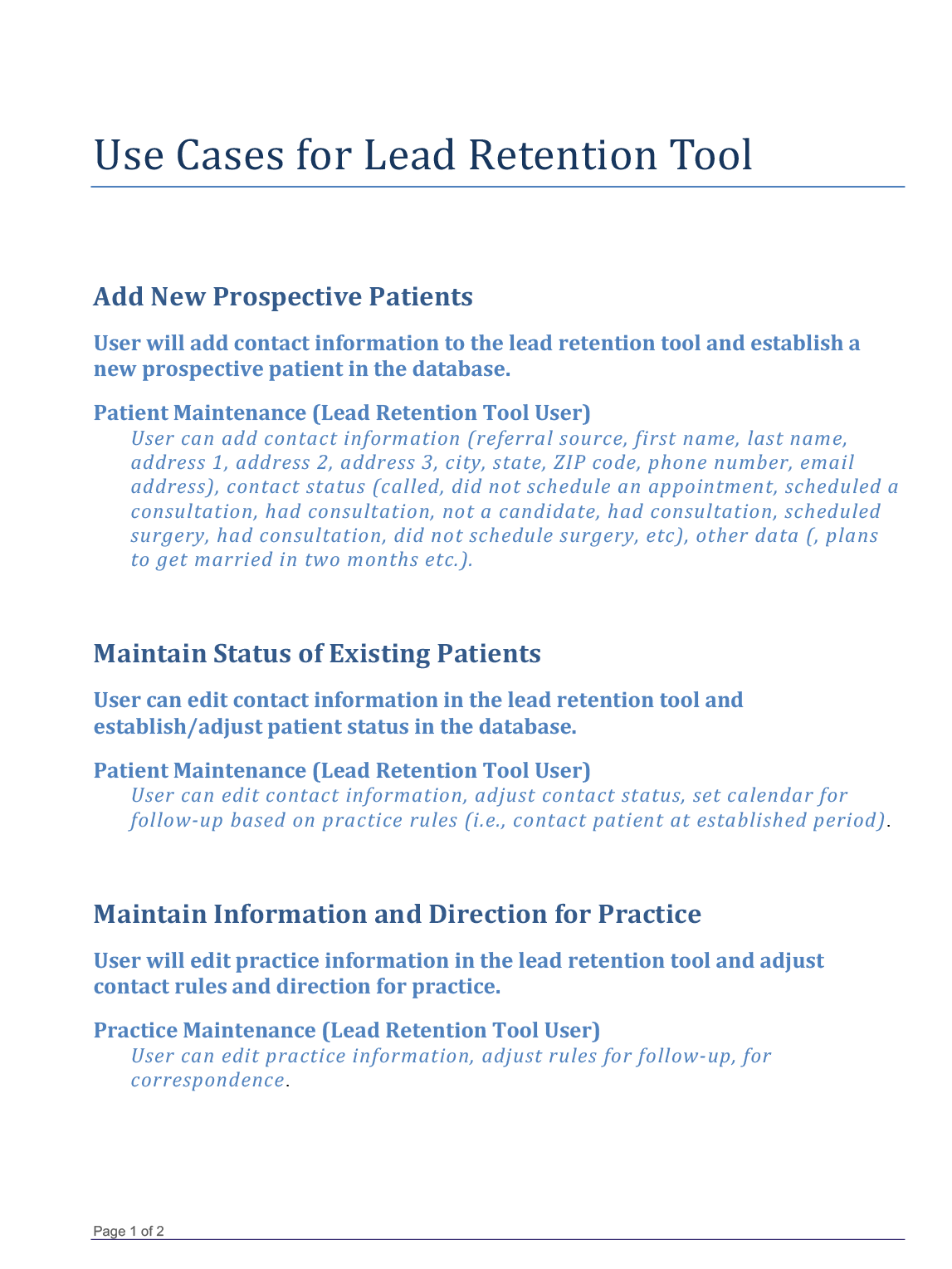 Based on these use cases and feedback from the client, an interactive prototype was developed. Interactivity was chosen over static wireframes to simulate the tool's behavior when supported by data and changing lead statuses. 
Additionally, the prototype was given a higher fidelity look and feel.